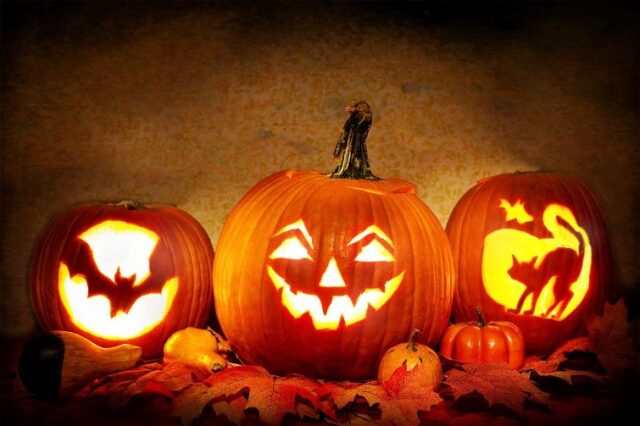 The pandemic Halloween is here and there is no way, people are not going to celebrate this spooky festival. This festival is meant to scare away coronavirus and it is time to decorate your house that is pandemic friendly. It is also a time to keep up the Halloween spirit and make the most of the holiday season with the help these easy and spooky décor ideas.
1. Witch Hats hangings – Witch hats are available easily in the market and additionally you need fishing wire and some command strips. You just need to attach the hats with the strings which are almost invisible and hand it around in the room.
2. Scary looking safety supplies – This year, face masks will become an additional accessory with the costume. Be creative with the face masks and distribute them among close friends and family. Additionally add some trinkets to the liquid soap dispenser to make them look interesting and will also encourage people to wash hands frequently.
3. A broken Christmas tree – Since it is Halloween, a broken Christmas tree could be placed as a décor in the room with artificial blood and dried leaves instead of the actual ornaments.
4. Crow decorations – You can also make use of crow cut-outs to be spread out in the room hanging or could also be displayed on the wall.
5. Bat cut-outs – Even bats are spooky and making cut-outs of bats with a black paper is super easy. These can also be attached to the broken Christmas tree placed in the room.
6. Pumpkins with lights – Well Halloween cannot be complete without the pumpkins with lights. They could be placed outside the house or could also be placed in the living room.
7. Thorns – You can get the real ones or the artificial ones and place them in corners of the room or near the ceiling so no one gets hurt or injured.
Photo Credits: Pixabay