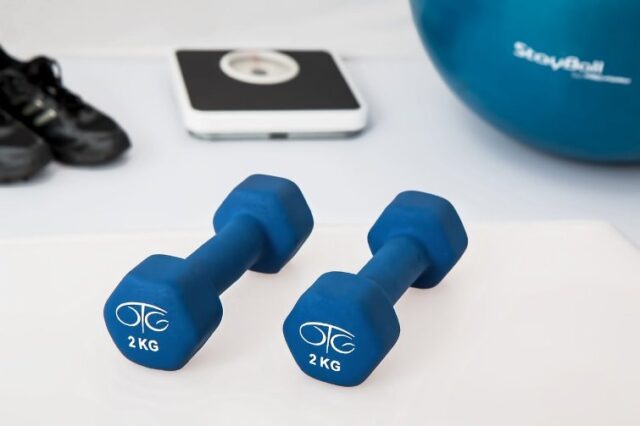 The pandemic situation has made things tricky to remain fit. Due to safety concerns the gyms have remained closed as a safety precaution. Even at places where the gyms are open, the protocols are tough to follow and is also risky .Under such circumstances, it is wise and safe to create workout environment at home and remain fit. Here are a few creative ways you can create your own gym at the comfort of your home.
1. Find the space – The first step is to find the appropriate space for your workout. You don't want to hit the furniture while working out and also need to have ample space to stretch out without any hesitation. Apart from that you also need space to keep your equipment.
2. Stock up basic equipment –Once you have found the space, this is when you can start collecting some basic stuff for your workout. You need to keep your needs in mind and purchase equipment that you need. You do not have to indulge in the fancy equipment but just the basics like some weights and a physioball for weight training and stability. You will also need a good yoga mat to make the stretching easier.
3. Plan – Once you have purchased the equipment, you need to arrange them as per your convenience. Arrange the things as per the availability of the space. Do not overbuy things if you realize that you do not have space. Apart from the equipment, make sure that you leave ample space for stretching out.
4. Protect your flooring – Once you have brought all the equipment, you also need to protect your floor from the heavy equipment. Make sure that you cover the space with some shock proof carpeting or just a layer of protection that would prevent any damage.
Tip: While selecting the space make sure that you select a space which is well lit and has a lot of ventilation.
Photo Credits: :Pixabay