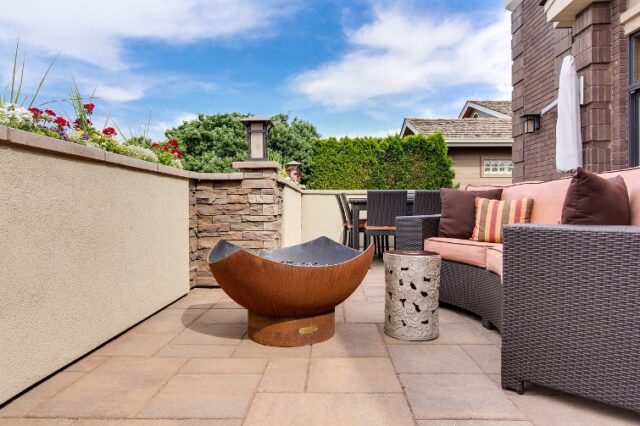 The summer is here and this is the time many people have found comfort in their homes. Under normal circumstances, a number of people could have opted for a long getaway but due to the coronavirus pandemic, many people have postponed or cancelled their plans for a holiday and decided to remain at home. But for that a number of people are looking forward to make their homes holiday worthy. Here are some of the latest outdoor décor trends that people are looking forward to.
1. Indoor-outdoor living spaces – This is a space that is practically outdoors, but it will make you feel as if you are indoors. Perfect to spend a quite and lazy afternoon with a couple of your friends or family members. This space can have a comfortable sofa or a coffee table. A comfortable seating area can be created with some pillows to make the space cozier.
2. Outdoor kitchen – The new trend is an outdoor kitchen that can be used for usual cooking and also for entertaining guests with barbeque. This is perfect for house parties where the host will not have to run indoors to the kitchen to grab the refills for snacks and beverages.
3. Mini gardens – A mini garden is the perfect way to add some greenery to your backyard or a balcony. No matter how much space you have, gardening can be done in pots as well as small and recyclable cups. You can grow bonsai that look pleasant or can just grow herbs which can also be used for cooking.
4. Concrete furniture – Concrete furniture is not new, but the trend is now coming up for outdoor décor. It comes in a number of designs and is also weather friendly. You could have a round table or just a corner table, as per the space available. You could add more things like a concrete table which can be a great utility for plants or eatables.
Photo Credits: Pixabay