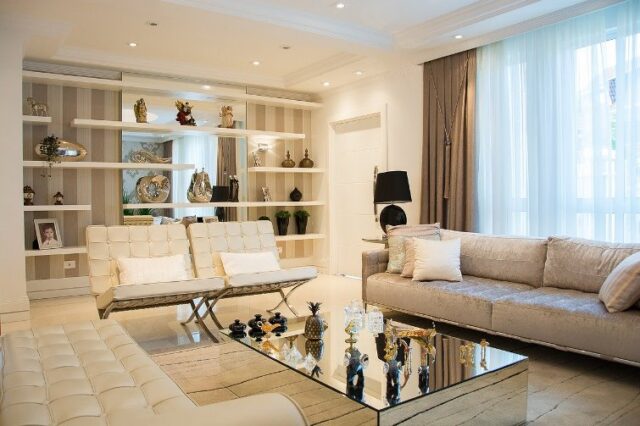 Renovations are not done everyday at home. They are indeed pricey which means that you need to be mindful when you are looking in to the interior décor. It is always a pleasant experience to design your house as per your character and choices, but you also need to make sure if avoiding a few mistakes that many people often commit.
Your house has to reflect your personality and character. But a few blunders can make it look shabby. Here are a few points that you need to keep in mind with your interior décor.
1. Ignoring the function – When you are taking care of your home décor, then you need to consider utility. Buy furniture which is absolutely essential. It is best to consider multifunctional elements where a single piece of furniture can be used for a number of purposes. This is the best way to make the best use in a small space.
2. Unbalanced furniture – Before you buy furniture, make sure that you take measurements of the room and have in mind what you want in a particular space. Make sure you buy furniture that fits in to the space that you have. Buying bulky furniture for a tiny home would make your home looked cramped and congested.
3. Poor lighting – Light is an important element in any house. Insufficient lighting can make your house look dark and creepy. Make sure that you add lights to the ceiling generously. A good interior designer can help you to design a well-lit room. Use different lights for different areas in your house.
4. Prefer low-cost furniture – A poorly constructed furniture that is expensive will never be worth your money. No matter how appealing they look, less durability would make you spend sooner for your next set of furniture. Make sure that you opt for pieces which are sturdy and comfortable, easy to maintain and long lasting. As mentioned above, it should also fit in to the space that you have.
Photo Credits: Pixabay