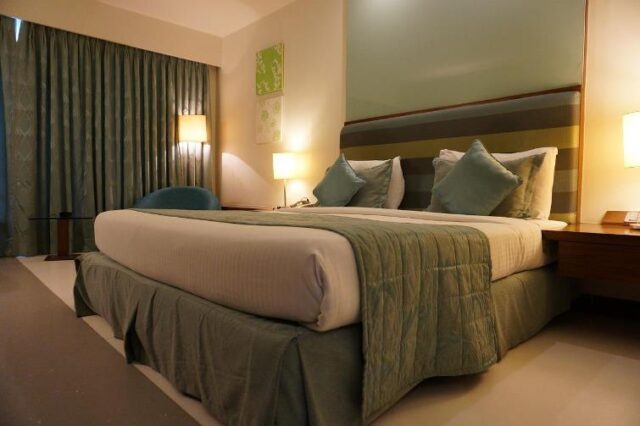 Giving your house a makeover might sound expensive, but there are a few simple yet inexpensive ways you could instantly give your house a makover and give it a fresh feel. Just by adding a few things which are currently trending can give you the feel of a fancy hotel room. It is always great to have a comfortable stay at a luxury hotel and it is possible that you bring that feeling in your house. Here are a few products that can be added to your home to give that lux feel.
1. A micro-fibre comforter – We all find bulky comforters in hotel rooms that give you that cozy feel. Micro-fibre comforters are light in weight and feel warm to hug on a cold and rainy evening.it instantly gives you a rich and luxurious feel and also protects you against allergens.
2. A mattress topper – Mattress toppers are used to spread on your mattress. They are soft and fluffy like a cloud and also protects the mattress to keep it fresh for a long time. It adds 2 inches of height to the thickness and makes it feel ultra-soft.
3. A lush carpet – A lush carpet can be spread out in your living room, or in your dining room. It adds grandeur to any room where it is spread out. During the winter season, it is instantly ads warmth to the room giving the space a relaxed and a comfy feel. There are a number of modern versions of rugs available in the market and are different from the traditional carpets.
4. Soap dispenser set – Instead of using a regular soap dispenser, buy a fancy soap dispenser set that will add to the grandeur of your bathroom and give you the feel of being at a resort.
5. Fabric lamp shades – Fabric lamp shades are something that is trending these days and can also be found in hotel rooms. It adds to the classiness to the living space.
Photo Credits: Pixabay