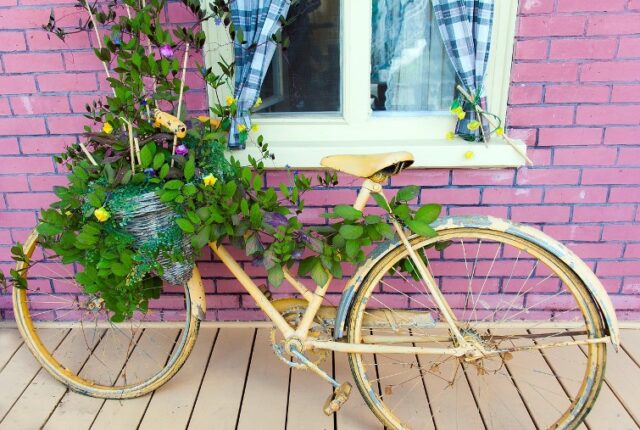 No matter how much you spend on decorating your house interiors, the outdoors also need equal attention. Having a dull exterior puts a dull impression of the house on the person walking towards your house with a grand interior. Here we will be discussing about a few tricks to up the outdoor décor game and make it a little more interesting.
1. Consider outdoor décor items – The outdoor décor items could seem useless when they are seen at the store, but they change the look of your space completely when they are placed. There are a number of things that can be placed in your garden to make it look straight from the magazine cover. Décor items come in different ranges and you can select as per your choice.
2. Fancy planters and pots – Instead of the regular pots and planters, go for the fancy ones that look a little out of the box. For instance, you could use the tin washbasins, for the planters, and add a mix of greenery and colorful flowers. Make sure to mix and match with colors, sizes and the space that is available. You can include plants and flowers of your choices and alternatively, you can also include a kitchen garden that you would love to nurture.
3. Garden sculptures – Yes your outdoors can also have garden sculptures. For instance, if you have a small pond , you can add a small frog. Alternatively, you could add a few statues to be placed at different locations in your garden. Typically, such statues are inexpensive and can be placed as per your landscape.
4. Landscape lighting – Apart from the plants, sculptures and décor items, all these things can be highlighted with the help of landscape lighting. Here you are free to be creative and unique and make a choice as per your likes and dislikes. The market has a lot of variety and they need not be expensive.
Photo Credits: Pixabay