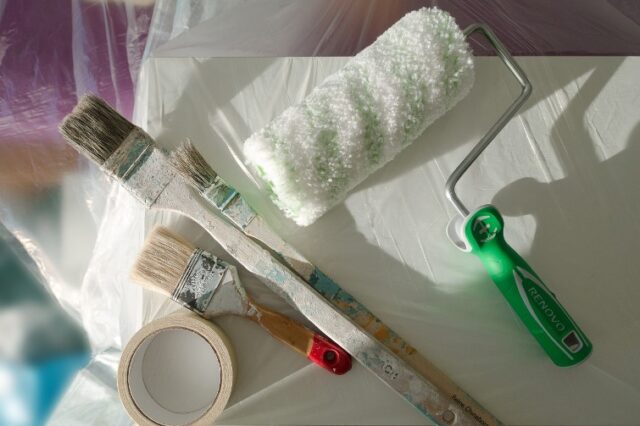 The coronavirus pandemic has slowed down a bit and a number of people are venturing to bring a few changes in their homes and offices. Renovating during the pandemic could feel like what things were before. Renovating a space that you own makes it more usable and convenient. It also makes you feel more confident about the space and also removes the inhibitions about inviting guests/clients at home/office. Here we will be talking about a few tips that can help you through the process.
1. Plan the renovation process thoroughly – Not having a proper plan and not knowing what you want before beginning the process is the biggest mistake people make. Make sure that you have a plan and ask yourself as to what you want. You could consult an architect or an interior designer.
2. Plan an alternative place – When you are renovating a house/ office. Make sure that you have an alternative place as the actual place that is being re-made will be messy and dusty with no space for you to be productive.
3. Go for minor changes – Make sure that you only go for minor changes instead of the major ones. Minor alterations and changes also make the space look different and better. You can always go for the major changes later sometime.
4. Stick to a budget – Make sure that you create a budget and stick to it. The COVID-19 pandemic times are not phased out completely and things can be unpredictable. Make sure that you don't spend all of your savings in to the renovation process and stick to a budget.
5. Select projects that you could do yourself – If you are on a tight budget and still want to renovate, you could opt for the projects that you can do yourself. Hiring contractors and skilled labourers can be expensive but some of the simple tasks like painting the walls and installing a few décor items could be done you.
Photo Credits: Pixabay