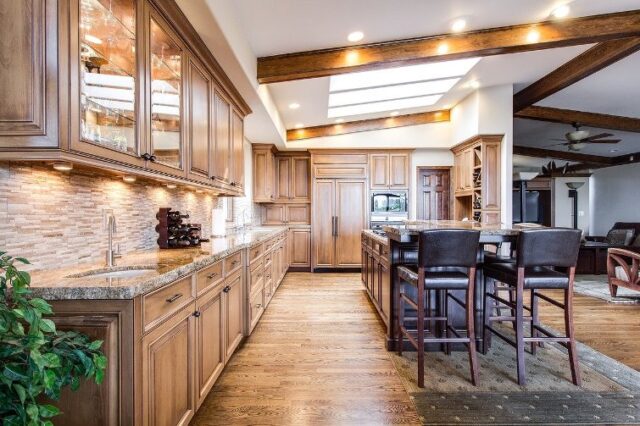 When it comes to thinking of a décor or your dining room, nothing much can be thought of than installing a table and chairs to match. Not many are aware that there are a few modern ways to get in the right mood even when you are in the dining room where not much can be done other than eating your meals. Here we will be sharing a few unique ideas that could be implemented in your dinning room to make the space more productive and appealing.
1. Create a talking point – Instead of going for a traditional dining table and chairs, create a corner or a space that you can call as the talking point. With a small table and high chairs to match, it can be a perfect space for you to interact with your partner or other family members. The trend is in with would be the perfect space to set the right mood.
2. Get the right lighting – Make sure you select the right illumination for any room and not just the dining area. Here you need to preserve the character of the space. Make it a versatile space with dim lights as well as bright lights that would allow you to adjust as per your mood.
3. Add visuals – Adding visual interest would mean adding some flowers, an object that stands out or some beautiful crockery. You could also get a number of decorative table décor objects.
4. Select the right color and pattern – Make sure that you don't overdo things with any space in your house. Keep in mind your furniture, available space and the lights and then select your colors and pattern.
5. Make it a warm and inviting space – The dining area should be a space that should create a soothing and a serene atmosphere. It will allow you, your family members or the guests to gather and relax to have the most comforting conversation.
Photo Credits: Pixabay