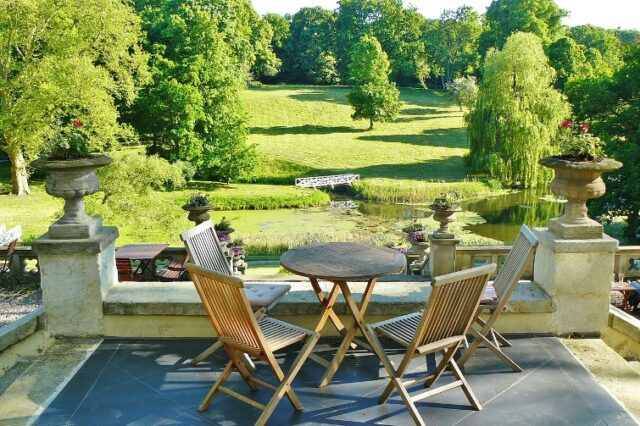 For many the terrace area is a place to dump some of the unwanted things. But not many realize the importance of the open space which could be brought to use. Being at home is an everyday thing to do, but there are times when you would want to have some fresh air and this is where you could run to your terrace, only to find a dump and no place to sit. But with a few tricks and tips, the space can be turned in to a magical place to spend time. Here are a few things that can be done to make the terrace space the perfect spot to unwind.
1. Find the right place – If you have a big terrace, there is no need to occupy the entire space. You can find a corner or a shade that could seem appropriate. Once you have found the spot, you can clean up the space to bring in some interesting changes.
2. Furniture – You do not have to spend exorbitantly on the furniture. Since you have selected a small space, you can have minimum things like a couple of compact chairs, a small table and a few décor items to match with. If you have space, you can also bring in a small bed.
3. Lights – Make sure that you select the right lights for the place. It is advised not to have very bright lights as you don't want to be seen by your neighbors. Place them strategically and where you need them.
4. Add décor items – Pick up a few décor items including a small fancy table and a waterproof mat for the floor. If you have a shade you can throw in some small pillows and a bed.
5. Plants – Plants will help to bring some freshness and greenery to the space.
6. Candles – Lastly, some candles, preferably some scented ones could bring a final touch for the space where you can lie down and enjoy the view of the open sky.
Photo Credits: Pixabay