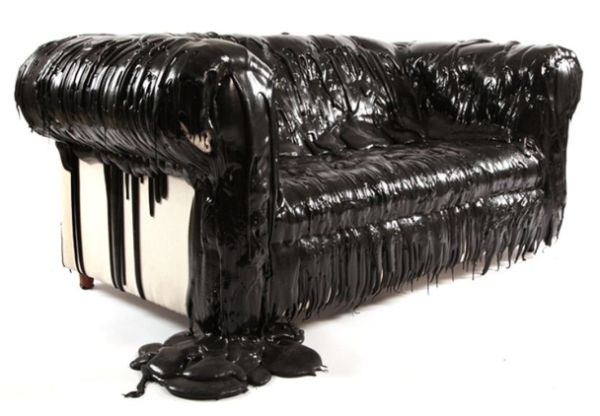 Unless you plan on taking a trip to Ikea in the near future, furniture in general, is expensive. And if you already reside in a fully furnished house, there is no need to spend your precious savings buying furniture – spend that money on clothes or some pricey gadget instead!
True, the furniture you have, whether you rummaged through your friend's house, found it on the curb or inherited it from a rich aunt, may be old and look like it's from a bygone era and won't fit in with your kitsch or minimalist look. Fret not. We give you 5 Of The Easiest Ways To Transform Old Furniture. It will cost you a fraction of the price, and with a little bit of elbow grease, you can get a whole new look. You're welcome.
Change Upholstery
There are so many large outlets that sell rolls and rolls of fabrics for sofas, cushions, chairs and other paraphernalia you use to decorate your home. If you fancy a gothic, romantic era, modern or any other look, all you need to do is pick up some cloth and get to work! A glue gun, maybe a stapler gun, some nails and hammering will do the job.
Spray Varnish
We all have an antique chest of drawers we use as our "study table". If you don't have one, please go and get one from a flea market. They really add personality to your surroundings. Buy varnish from the local supermarket and generously spray all over. It will add a sheen and make everything look so darn new. Bonus? Some varnishes even help with eliminating the risks of termites and other pests.
Paint!
Almost anything can be transformed with a new coat of paint. Even your car. A beat up, old, grimy piece of furniture can be made new with paint. There are different varieties that you can get and go crazy with different styles of paint. Use a stencil if you want a pattern on your furniture. Just make sure you use paint that is environmentally friendly and doesn't release harmful chemicals that you and your loved ones will inhale.
Update Foam
Especially if you bought second hand furniture, you will need to update the foam within the cushions. There are several fluids – body and otherwise – that may seep into the foam. They also harbor several germs and mites that silently multiply and may cause diseases.
Fix Handles
Sometimes handles rust and loosen with the passage of time. In order to make your furniture look new, try buying inexpensive handles. From metal to copper and plastic, handles come in all shapes, sizes and curves.