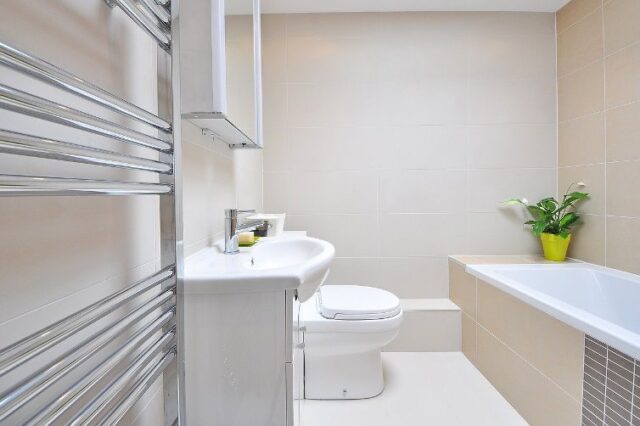 The bathroom is a space that allows you to unwind and relax. It is a place where you are not judged by anyone but also a place where you are most vulnerable. The place can also become very boring and lifeless very easily. To make the place interesting and bring in some life, here are a few things that you can include in your bathroom that would revamp your private experience completely.
1. Some warm lighting – Lighting that is warmed tones makes us feel comfortable and cozy. It promotes relaxation and also helps to deal with anxiety related problems. So after a hectic day, a bathroom, the warm lights with make you feel relaxed and will also help you to deal with the anxiety issues.
2. Some greenery – You can add some indoor plants as they have purifying properties. Indoor plans are easy to maintain and can easily grow in a wet environment. It can make you feel naturally relaxed.
3. Some fragrances – While you could have invested a lot in the appearance of the bathroom, but you can never take away the damp smell from the place. Consider adding some scented candles, diffusers or air fresheners. You can also use the long lasting incense sticks that can make the place smell pleasant.
4. Add some organizers – Adding a few organizers in the bathroom will make things systematic. Such things will help you to find the toiletries supply and you will no longer have to deal with the spilling products and falling bottles.
5. Anti-slip mats – Make sure that you add an anti-slip mat in the bathroom for safety purpose. A bathroom is tend to remain wet most of the times. An anti-slip mat will make sure that your feet have some grip.
6. Exhaust – An exhaust fan for the bathroom will help to eliminate the trapped odour and air. It will also help to maintain a balance in the temperature levels.
Photo Credits: Pixabay