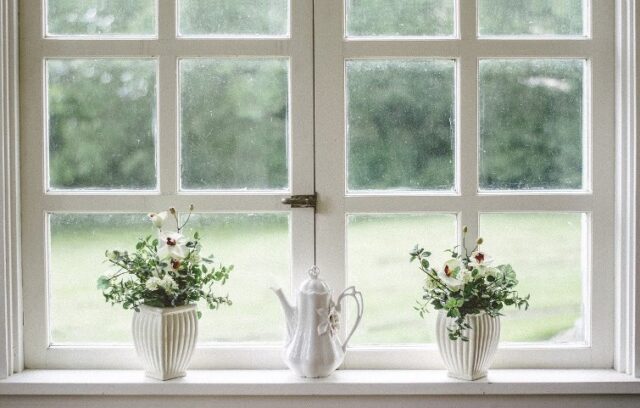 Windows are the source of natural light in a house. A number of times they are ignored and not given enough attention and it becomes a boring space. The good news is that such spaces can also be made interesting with the help of a few little tricks and that too within a budget. The windows can look elegant and aesthetic if they are decorated properly. Here are a few ways of making the windows interesting in a budget.
1. Use sheer white curtains – Sheer white curtains make the windows seem bright and also makes the room look spacey and big. It gives a soothing ambience, plus such curtains are not very expensive and are easily affordable.
2. Use a valance – Now some people might think that a valance is outdated. In the olden days, valance was used to cover the upper part of the curtains and fixtures. They can still be used to give the room a vintage feel and also helps to keep the sun out of the room.
3. Use string lights on the frame – the borders of the window frame can be decorated with string lights that glow in the dark. Such lights brighten the room and also help to elevate the mood.
4. Add blinds – People who do not like the idea of curtains and want a more modern look can go for blinds. There are a number of options in terms of blinds and include fabric ones as well. You can also go for blinds with bold colors which will add some character to the windows.
5. Keep some indoor plants – Indoor plants on the windows will add some greenery to the boring windows. They also bring freshness to the room. Make sure that you keep indoor plants that do not need much of watering. You can buy some small attractive pots for the windows that fit in to that space.
Photo Credits: Pixabay